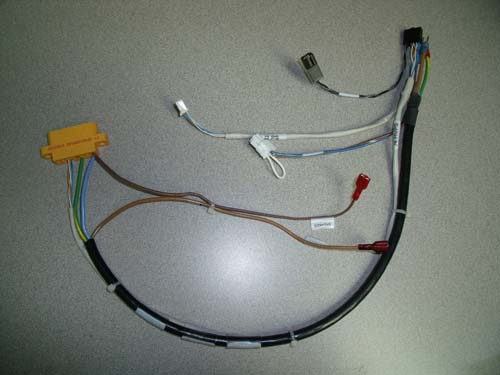 American Precision Assemblers (APA) has been supplying custom cable assemblies, wire harnesses, and other mechanical and electrical assemblies to global customers in a broad range of industries for more than 30 years. We strive to anticipate, meet, and exceed the needs of each customer with quick response times and superior service throughout the production process. Our ultimate goal is to become the supplier of choice for every customer. 
Our engineers have developed proprietary processes to create cable assemblies for all types of cables, all supported by stringent quality assurance methods.
What is Cable Assembly?
Cable assemblies are sheathed groups of cables packaged as one single component. They allow users to run related cables together, maintaining organization and optimizing space. Cable assemblies are also used to protect cables from undue interference or environmental risks. Cable assemblies offer an ideal solution for protecting myriad cable types, including coax, multi-conductor, ribbon, and many others.
Any industry or application that needs to protect wires and cables from rugged or harsh operational conditions can benefit from the use of cable assemblies. Industries that rely upon cable assemblies include:
Aerospace

Agriculture

Aircraft

Food

I

ndustrial vehicles

Medical

Military and defense

Printing

Safety

Wire
Cable assemblies have applications in a much broader range of industries than those listed here, and APA is happy to customize cable assemblies for any use case. 
Cable Assembly vs. Wire Harness: What's the Difference?
Cable assemblies are sometimes referred to as cable harnesses, and as such are also sometimes confused with wire harnesses. Both tools have a similar structure—a sheath used to hold wires or cables together—which makes it easy to confuse them. Even though the terms are sometimes used interchangeably, they are used differently. 
 

Wire harnesses

are simply an affordable organizational tool made from a thin layer of thermoplastic or thermoset. They tend to be used for applications in controlled, safe environments. 

Cable harnesses

are constructed from sturdier materials, such as vinyl or thicker thermoplastics. They may be customized to protect wires from specific conditions, such as extreme temperature shifts, weather, friction, compression, moisture, and a variety of other potentially harmful environmental factors.
Custom Cable Assemblies at American Precision Assemblers
American Precision Assemblers fabricates custom cable assemblies for myriad industries. We operate in a spirit of continuous improvement by frequently investing in new equipment that can enhance our capabilities and improve our production capacity. We offer a variety of value-added services as well, including reverse engineering, design support, testing, Just-in-Time inventory management, and much more.
We put customers first. Our manufacturing engineering department develops unique processes for each application, while our quality and production departments provide consistent workmanship and strong quality assurance programs. We are capable of working with virtually all cable types, including multi-conductor, coaxial, and ribbon cables. Featuring a thickness range of 0–30 AWG, we can accommodate cables up to 60 feet in length.
We know time is of the essence, so we also use Kanban and consignment programs to streamline our processes and feature delivery via APA vehicles within a 50-mile radius. Please see the table below for more specific information on our capabilities.
Please contact us to see how we can support your project with custom cable assemblies.
Examples of Custom Cable Assemblies by American Precision Assemblers
Specifications
Manufacturing Capabilities
Cutting
Crimping
Coiling
Connecting
Integrating into Subassemblies
Marking

High Speed Inkjet Printing
Laser Marking
Hand Marking

Soldering
Stripping
Terminal Application
Ultrasonic Wire Welding
Electric Wire and Cable Type
Coaxial
Coaxial Ribbon
Discreet Wire
Flat
Multi-conductor
Twisted Pair

We work with most cable types please inquire if you don't see your application.
Covering
Braided Plastic Over Molding Wrapping
Insulation Type
PTFE
PVC
Rubber

We meet any of our clients insulation requirements
Conductor Material
Copper
Tin Copper
Wire and Cable Length
60+ ft 18,288+ mm
Wire/Cable Thickness
Min
30 AWG
Max
0 AWG
Testing
Complete In Process and Final Inspections
Utilizing Cirris Testing Equipment


Continuity
Component Detection
Capacitors
Diodes
Twisted Pairs

Dwell Time: Custom for each application
High Voltage Testing
Hipot testing
Opens
Shorts

Test Reports are generated for each Product
Production Volume
One-Offs
Prototype
Low Volume to High Volume
Turn Around Times
Consignment
J.I.T Deliveries
Kan-Ban Programs
Min-Max Programs
"Breadman" Stock Replenishment Programs
Daily Delivery Available

Delivery via APA vehicles; 50 mile radius

Value Added Services
Manufacturability Improvements
Product Procurement
Reverse Engineering
Thru Hole Circuit Board Assembly
Value Engineering
Industry Focus
Aerospace
Agricultural
Aircraft
Food
Industrial Equipment
Industrial Vehicle
Medical
Military
Printing
Safety/Security
Wire
Intended Application
Aircraft Equipment
Laser Marking Systems
Printers
Nuclear Imaging
Vehicle Systems
Industry Standards
CSA - Canadian Standards Association (Compliant)
IPC

IPC WHMA-A-620
IPC-JSTD001D

Certified to AS9100 QMS Standard
ITAR - International Traffic in Arms Regulations (Registered)
Mil-Spec - Military Specifications
REACH - Registration Evaluation Authorization and Restriction of Chemical Substances
ROHS - Restriction of Hazardous Substances
UL - Underwriters Laboratories Inc. (Recognized Cable & Harness Manufacturer)
File Formats
AutoCAD (DWG)
DXF - Drawing Interchange Format, or Drawing Exchange Format
GIF - Graphics Interchange Format
JPG or JEPG - Joint Photographic Experts Group
PDF - Portable Document Format
TIFF - Tagged Image File Format